FRUFC Under 15s Squad Page.....
Training:
Sundays 10.00 - 12.00
Thursdays 18:30-20:00 (optional)


Matchdays:
Sundays - see fixtures

League Information
Under 15s Cup/Plate 2 Teams

Fixtures Contact:
Lee Young
Coaching, Management & Support Team.....
Primary Coach
Level:
Tel:
Email:

Lee Young - Level 1 RFU
Level 1 RFU / First Aider
01252 663708 / 07971 395412
l.young@ntlworld.com


Team manager
Tel:
Email:

Margaret Wales
margaret_wales@hotmail.com
01252 652842 / 07745112059


Coach
Level


Nick Pappas-Lord
Rugby Ready


Coach
Level

Garin Phipps
Level 2 RFU / First Aider

Coach
Level

Bob Blackburn
Level 1 RFU


Coach
Level

Adrian Williams
Rugby Ready

Coach
Level

Steve Bishop
Level 1 RFU / First Aider

Coach
Level

Graham Wakefield
Rugby Ready Coach

Coach
Level

Ian Tolmie
Rugby Ready Coach

Coach
Level

Marcus Paddison
Rugby Ready Coach

Coach
Level

Richard Harding
Rugby Ready / First Aider

Coach
Level

Allan Craven
Rugby Ready


Coach
Level

Scott Eglin
Rugby Ready

Coach
Level

Jimmy Hunter
Rugby Ready

Coach
Level

James Carpenter
Rugby Ready

Coach
Level

Chris Davidson

First Aider

Kerry Carl

First Aider

Jane Tolmie

First Aider

Margaret Wales

First Aider

Mark Wales

First Aider

Louise Braybrook


First Aider

Rosemary Blackburn


First Aider

Sue Paddison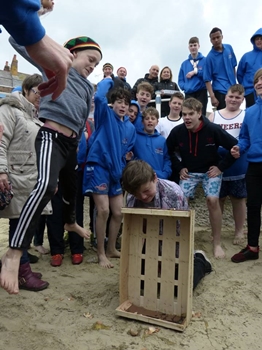 Squad Information.....
School Year 10
After a fantsatic season in the Under 14s and being crowned "London Irish Festival Winners", we now move up to the Under 15s, ready to continue with another season of very exciting contact rugby
The motto of our squad is "WE NEVER CANCEL". Training is "ALWAYS ON", pretty much every week of the year. Due to the fact we have a number of backup training locations, even in the worst of conditions, we always have somewhere suitable for some productive training
That said, we do encourage our players to take rugby in their own stride. Namely, train when and how often is suitable to them. As with all things though, what you put in is generally what you get out. Our ethos is that if a boy wants to train, we'll be there to help. However, we won't mind if a boy wants to train less often or on their own terms.
As always, much emphasis remains on inclusion and enjoyment. Building confidence and ensuring they understand that contact rugby is both safe and fun is key.
During the U15s season we will be one of the few squads entering two teams into the Hampshire League competition, as per last season. As well as this, we have a great number of exciting friendly match fixtures, both home and away.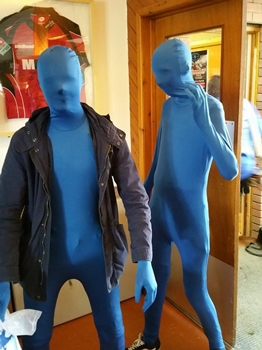 Players are selected to play for either the first or second team, dependant on how they are currently playing with respect to their squad mates. Hence, plenty of scope to move between teams as we promote and encourage progression, plus many match opportunities for all ability levels.
We are lucky to have such a devoted team of qualified coaches, first aiders and parent helpers who make coming to training a joy for the boys and all involved.
We are a very friendly and welcoming squad that regularly engage in social occasions, plus we also run an annual "End of Season Tour" which is always very popular (and very funny!!!!).
We welcome players at any time throughout season and during summer training, so if you know someone that could be interested, please give us a call. The first few sessions are FREE, so a good opportunity to pop along and get a taster.
A new starters document for our group is also available, detailing everything you need to know about how we work and what you need to bring.
Please contact Head Coach Lee Young (see above contact details) before coming down for the first time.
Squad Sponsors.....
| | |
| --- | --- |
| | |
| | |
| | |
| | |
| | |
| | |
| | |
| | |