Welcome to the Farnborough Rugby Mini and Juniors site. Hampshire's Friendliest Club
Farnborough Rugby clubhouse and grounds are situated in Oak Farm Playing Fields within walking distance of Farnborough Town centre and railway station, close to junction 4 of the M3 motorway. For directions to Farnborough Rugby Club click here.
Please do not park in Tilebarn Close at any time.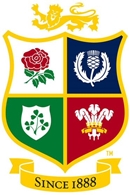 Watch The Lions Live on the BIG Screen at your club.
The club will be open from 8am on the following Saturdays for the Lions matches.
Saturday 03 June
Saturday 10 June
Saturday 17 June
Saturday 24 June
Saturday 01 July
Saturday 08 July
The bar will be open and the kitchen will be selling breakfast bacon baps.
---
A Message from the Chairman.....
A warm welcome to our Minis & Juniors website, and welcome to our club.
We are very proud of our Minis & Juniors section at the club. We run rugby for boys and girls from under 7s to under 12s and junior rugby for boys from under 13s to colts.
Training and matches are held most Sundays during the season (unless the age groups are away for matches). Check out the age group pages to contact a coach, or click contacts.
Every member, whether playing or social, is important to the essential ingredients that make us a friendly and welcoming club.
Please come along for a visit we need more members playing and non-playing, just announce yourself at the bar or kitchen and someone will show you around.
Chris Collett
Minis & Juniors Chairman FRUFC
---
Latest News.....
NatWest Rugby Force Weekend - 24th & 25th June 2017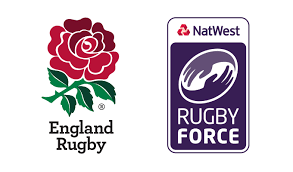 This is a opportunity for the whole club to come together to carry out some maintenance to our clubhouse and grounds.
The projects we wish to carry out are-
1. Re lay the patio area to the rear of the club including adding drainage, we will need a cement mixer and a large angle grinder to cut slabs,
2. Buy and assemble new patio benches
3 Clear out the garage, containers, cleaners cupboard and office
4. Paint the Containers
5. Paint the Changing rooms
If you can help please contact chriscollett05@aol.com
Headcase
Read the latest from the RFU on concussion and Headcase - click here